HELPING OUR CLIENTS STAND OUT FROM THE CROWD SINCE 2005
Highest Rated, Award Winning WordPress Web Design and Web Development in Madison, Chicago, Milwaukee, Minocqua and entire Midwest
  CAPTURE ATTENTION. CONNECT WITH MORE CUSTOMERS. INCREASE YOUR REVENUE.
Stand out from the crowd. Dominate in your Industry. Get more customers. Increase your online revenue?
WELL, YOU'VE COME TO THE RIGHT PLACE!
Accent Graphix Design Studio is Madison's highest-rated web developer, and award-winning web design, graphic design, and WordPress Developer.
Transform your online presence and skyrocket your business with our cutting-edge web development services!   We're here to bring your brand to life with stunning design, seamless functionality, and unbeatable user experience. We can help you develop your online presence today and explore your market potential.  We specialize in E-Commerce Websites, WordPress Websites, "Kajabi Style" Online Course websites, Informational Websites, Membership Websites, Company Intranets, Point of Sale systems integrated with your online store. We do it all!
SO, COME ON… WHAT ARE YOU WAITING FOR?
Accent Graphix Web Design Studio has the experience and expertise to
handle "whatever ya got"….
So bring it on!
Don't settle for ordinary when extraordinary is just a click away.
Web Design
Do you want to take your website to a whole new level and just don't know how to get started?  
Well, you've come to the right place!  At Accent Graphix Design Studio, we develop & design websites that are optimized for use on any device.  We develop websites with versatile functionality.  If you're wondering what your website can do for you….just ask.
Branding/Logos
Let us help you develop your Brand Identity:
The Brand:  The perceived emotional corporate image as a whole.  |  The Identity:  The visual aspects that form part of the overall brand.  |   The Logo:  A logo identifies a business via the use of a mark or icon.
-Jacob Cass
Graphic Design
Accent Graphix Design Studio graphic design services applies cutting edge creativity and technology develop effective and smart print design and brand solutions.
Whether we're designing a brochure, magazine layout, newsletter, catalog or retail packaging, we create simple, versatile and timeless designs.  
WHY HIRE US OVER THE "OTHER GUYS"
We've got the Experience
With over 18 years of experience, We know what works and what doesn't.
We guarantee that our sites don't just look great, they are developed intelligently with robust backends and unique search engine optimization features.
The collective talent of our team is built from years of dedication and experience in the fields of design, development, e-commerce, illustration, marketing, social media, IT, and multi-media development with diverse organizations.
Every site we design is based on our client's business goals to turn their visitors into leads and increase sales & revenue.
We do great work
We are not done until our client is happy and they are always happy.
We maintain a 5-star rating and here's why:  We care about our clients, we make sure they are happy with their end product and we know how to provide quality client care.  Take a look at our 75+  5 star Google reviews and see why people are choosing Accent Graphix over our Madison and Chicago competitors.
we're Serious but fun
Our goal is to ensure every aspect of your experience with us is enjoyable.
Our goal is to always deliver effective and professional results, without compromising on creativity and vision. We work hard to exceed your expectations, but we love to have fun doing it!
We're Adaptable & dynamic
We pride ourselves on continuously & dynamically adapting to the ever-changing industry of web development and changing trends in design
Carla Scholz, Owner and Creative Director, started this business from scratch.  Since our establishment in 2005, we have grown to become one of Madison's premier sources for Website Design & Development, Logos and Branding, and Print Media. Our diverse array of clientele, and the changing trends in design and technology keep us adaptable & dynamic.
We're Affordable
We saved the best for last… we are affordable and reasonably priced.
We're always competing with other agencies and marketing/design studios at a fraction of their cost.  Why?  Because we can do the job affordably and don't like gouging business owners for web design services that simply shouldn't (and don't) cost that much.   You will not be paying for a fabulous trendy office and our overhead.   You only pay for the work that we do for you!  Still not a believer?  Request a quote today and see for yourself!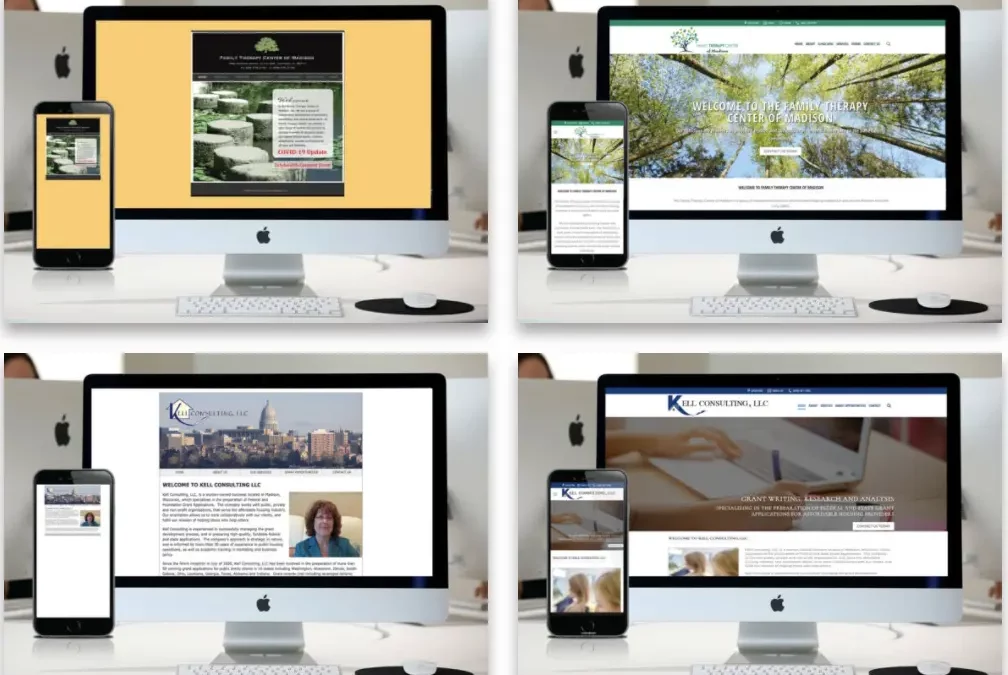 Why is it important to maintain an updated website and yes, it IS worth the investment. Let's...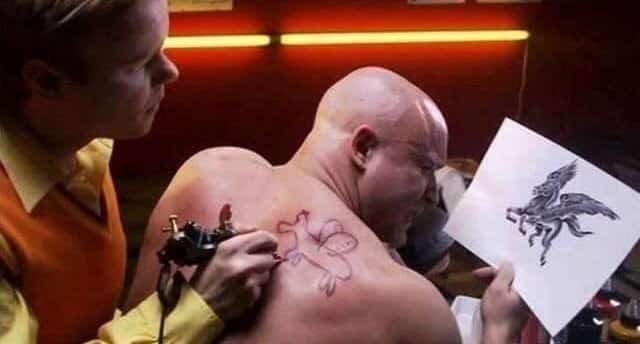 Are you a new business owner and wondering why professional graphic/web designers charge so darn...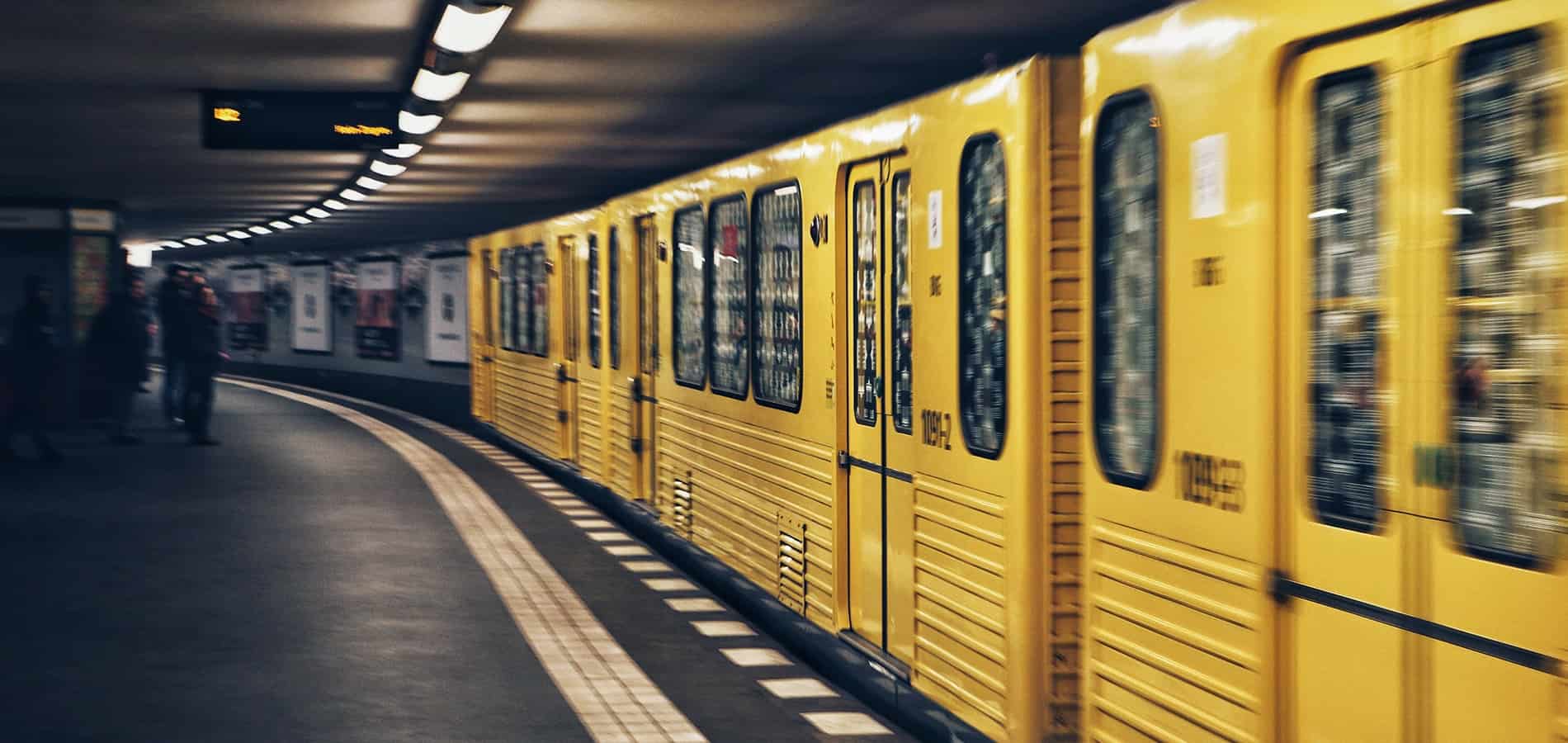 Your search for a web developer is over.
Far Exceeded Expectations!
"With lightning speed, Carla designed a brand new website for me that was beautifully done, professional, and far exceeded expectations. This was followed by careful instruction in the maintenance of the website and how to make edits and additions; crucial help for a technophobe like me. I really could not recommend their services higher, nor hope for a better outcome."
Dr. Alex Kenziorski, Author of "Wait a Season for Their Names" |

 

Google Reviewer
Highly Recommended
"I asked Carla (via email) to make a few minor changes to my business website. Three hours later and on a Sunday, she made the changes. I could not be happier with her work, ideas, or responsiveness! Highly recommend!!"
-Matt True, Two Guys & a Chainsaw
We are delighted
"Carla and her team are the most responsive and professional creative group we could have contracted for our website redesign. They provide clear expectations in advance and deliver the final product with efficiency and great communication. They produce an innovative place for site visitors to visit and understand company values. The Accent Graphix team will attentively work with your company to deliver results surpassing expectations."
-Aysha Holtz, Holtz Builders Inc.